Clairfield advises Business Process Management company, Diversify Offshore Staffing Solutions on its sale to Hinduja Global Solutions Ltd.
Diversify Offshore Staffing Solutions Pty Ltd., a staff offshoring business, was sold to Hinduja Global Solutions Ltd., a global leader in the BPO industry with deep domain expertise.
Founded in 2012, Diversify is an Australian-owned offshore solutions provider. The company is headquartered in Brisbane, Queensland and delivers its staff offshoring services from the Philippines. It has over 1,100 staff and serves over 50 clients spread across Australia, New Zealand, North America, and Europe. Many of Diversify's clients are either large private or publicly listed blue chip enterprises. Since 2007, Diversify has experienced impressive growth in terms of its workforce, client base and revenue, delivering a revenue CAGR of almost 40% despite the COVID pandemic.
HGS is listed on the National Stock Exchange of India (HSE:HGS) with a market capitalization of c. AUD 800 million. It has over 18,800 employees worldwide and has operations in India, Philippines, UAE, UK, USA, Canada and Jamaica. HGS is a global leader in the BPO industry with deep domain expertise focusing on digital customer experiences, back-office processing, contact centers, and HRO solutions. HGS has been on the hunt for a platform acquisition opportunity in the Australia and New Zealand ("ANZ") region to further expand its global reach.
In early 2020, the shareholders of Diversify decided to launch a formal sale process to seek a suited strategic investor to help accelerate its growth trajectory. Clairfield in Australia (IFL Ventures) was engaged to assist with the process. The initial marketing effort and search did not land a promising suitor, largely due to the market uncertainties caused by the COVID pandemic. The process was subsequently put on hold. In late 2021, the project resumed and shortly after that Diversify entered into a term sheet with HGS. The sale was eventually completed in January 2022.
"We are very excited to welcome the 1,100+ employees of Diversify into the HGS family. We expect robust business synergies to be generated by this acquisition. ANZ is a very attractive market for high-growth, value-added and margin-accretive businesses. As a result of this partnership, a large number of experienced domain experts in verticals such as professional services, retail, and telecommunications will soon become a part of HGS. This also expands our footprint in Philippines with 4 new delivery centers," said Partha Desarkar, executive director and group CEO, HGS.
"The partnership with a global organization like HGS provides the resources to us and paves the way to drive significantly higher levels of growth. It enhances our brand promise of delivering the most innovative, value-added, and efficient solutions to our clients. We are excited about the partnership with the opportunities it offers and will continue to work with our clients to improve their business," said Angela Vidler, managing director of Diversify. "In the two years up until the completion of our transaction it would be fair to say we were completely unsure about what the future path of our business looked like. We knew that we were on a path to scale and partner with someone however the road there was very unclear. With the exceptional guidance of Graeme, Jenny, Lisa and the whole Clairfield/IFL team we were able to set a path forward. Graeme was then able to bring us the perfect potential acquisition partner when we least expected it and carefully step us through every twist and turn of the transaction. Without the incredible analytic capabilities and project management skills of both Jenny and Graeme I am not sure I would have made it through the transaction! The entire team worked tirelessly, day and night, for many months, to get us to an incredible outcome."
"Graeme and his team were an absolute pleasure to work with. They were highly professional, detail oriented and were with us every step of the way from preparation for sale through to the post completion earn out. Their sector knowledge, experience and persistence were invaluable. We would highly recommend them," said Rob Hynes, founder of Diversify.
Clairfield International acted as exclusive financial advisor to Diversify Offshore Staffing Solutions.
Business services




Services :
Mergers & acquisitions

Sectors :
Business services

Countries involved :
Australia
India

Similar transactions
Cloudstaff Modern Workforce, a leading global cloud-based workforce provider, raised USD 20 million in Series B funds from Philippines-focused private equity firm Navegar. Cloudstaff is incorporated in Australia and based in the Philippines.
Business services



Pack Solutions, a leading player in outsourced management of life insurance and pension insurance products, reorganized its capital with Siparex Intermezzo.
Business services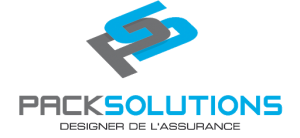 Advisor to Pack Solutions
Confirma Software AB, backed by US private equity firm Abry Partners, acquired DataVara AB, a leading Swedish provider of payroll systems and services for the SME segment.
Business services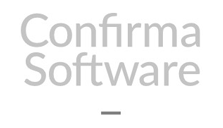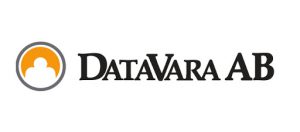 GSS, a call center company operating across three continents, was sold to Covisian, one of the leading Italian companies in outsourcing business processes.
Read more
Business services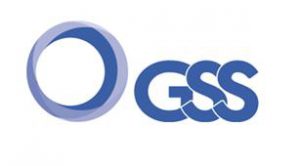 Pinnacle Data Systems, LLC was sold to Doxim Inc., a portfolio company of GI Partners.
Business services