Clairfield advises Groupe RG on the acquisition of Joysa Vestuarios
Groupe RG, a French distributor of personal protection equipment (PPE), acquired Joysa Vestuarios, a Spanish company in the same sector.
Created in 1987, RG Groupe is a leader in specialized distribution of PPE with revenues of EUR 202 million through its 27 agencies and 460 employees. RG Groupe is headquartered in Lyon.
JOYSA Vestuarios, based in Madrid, started its activity in the mid 90s and has more than 20 years of experience in the commercialization and distribution of clothing and work protection equipment.
Groupe RG has the ambition to continue growing in the sector of work safety clothing and personal protective equipment, both in Spain and abroad, and both organically and through the acquisition of companies that fit well with its vision.
Clairfield International acted as exclusive financial advisor to Groupe RG.
Consumer & retail



Sectors :
Consumer & retail

Countries involved :
France
Spain

Similar transactions
Famar Srl, an Italian apparel designer and manufacturer, sold a majority stake to Holding Industriale (Hind), a company that invests in small and medium-sized companies representative of the "Made in Italy" philosophy, through its subsidiary Holding Moda.
Read more
Consumer & retail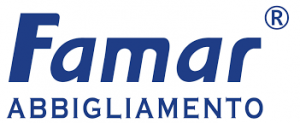 Vicky Form, S.A.P.I. de C.V., a leader in the distribution and marketing of intimate apparel in Mexico, was sold to the shareholders of Zentrix, S. de R.L. de C.V., a leader in the textile industry.
Consumer & retail




​The Limonta family signed a binding agreement for the entry of Tamburi Investment Partners S.p.A., an independent and diversified industrial group listed on the STAR segment of the Italian Stock Exchange, in Limonta S.p.A., partly through a capital increase and partly through the purchase of shares.
Consumer & retail , Industrials



VP Capital, the investment company of the Van Puijenbroek family, has acquired Hydrowear, a family business brand for high quality industrial workwear and waterproof protective clothing.
Read more
Consumer & retail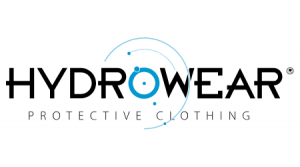 Wheslyn Group Oy, the owner of the Balmuir brand, sold 100% of its shares to Polap – Team Oy, the parent company of L – Fashion Group.
Read more
Consumer & retail



LHD Group Deutschland GmbH, a provider of professional and protective clothing, such as uniforms, protective gear, functional clothing, workwear and corporate fashion, acquired Guido Maria Kretschmer Corporate Fashion GmbH, which focuses on corporate fashion concepts and design.
Consumer & retail