Our services
Ranked among the Top mid-market m&a advisory firms in France – Top 3 independent firms – and advising 25+ transactions per year with a team of 20+ professionals, we aim at offering our M&A expertise to entrepreneurs, family companies or private equity investors when they seek strategic sale or liquidity. We are able to structure transactions with potential acquirers and financial investors all over the world. We are also proud to show a strong track record in accompanying the development of French companies internationally, from public and listed to family groups, or private equity backed through acquisitions abroad, in Europe, the Americas and Asia. We offer fund raising capabilities addressing both French and international private equity investors, family offices, or private investors.
Our critical size and our accumulated experience of 350+ transactions over 25 years allow us to provide our clients with industry expertise in a large number of sectors such as Tech, healthcare, business services, manufacturing, consumer and distribution, energy or food, in which we achieved many deals in various sector segments and niches.
Last, we have been committed for a long time in impact investing, mentoring social impact companies and advising our clients in ESG practises.
Selected transactions
Verifavia, a global leader in environmental verification and certification for aviation, airports and maritime transport as well as in the inventory of hazardous materials for vessels, was sold to Normec, a European group active in testing, inspection and certification backed by the private equity fund Astorg.
Business services





Blanchon Group, a French leader in woodcare solutions, acquired the Dutch company RIGO.
Read more
Industrials



The French company Socotec, active in the testing, inspection and control sector for the construction and infrastructure industry, known as TIC, acquired the majority shareholding of the Catalan BAC Engineering Consultancy Group, which works in the fields of civil and building engineering, energy, and quality control.
Read more
Business services




Groupe FEDD, a leading French electronic player dedicated to critical solutions, was sold to Argos Wityu.
Read more
Industrials



Boss Industries, a French group active in cyberintelligence, sold its French lawful interception subsidiary Elektron to ChapsVision.
Software, tech & digital



The shareholders of Web Geo Services sold a majority stake to CAPZA Growth Tech fund with the aim of creating the leading international player in geolocation intelligence.
Read more
Software, tech & digital



Sterimed, a world leader in the medical packaging sector, acquired the subsidiaries of Amcor in France, Germany, and Spain.
Healthcare




Diapason (formerly MCC Soft), a French treasury management software company, was bought by Apax Partners Development through an LBO transaction.
Software, tech & digital



Speechi, a French company specialized in the design and distribution of collaborative and interactive solutions, sold a majority stake to Siparex and Bpifrance through a primary LBO transaction.
Read more
Software, tech & digital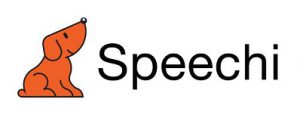 Contact information
Paris
Address :
6, rue Duret
75116 Paris
Phone :
+33 (0)1 40 20 12 34
Marseille
Address :
10, place de la Joliette
Les Docks – Atrium
10.8 13002 Marseille
Nantes
Address :
7, quai de Versailles
44000 Nantes
Phone :
+33 (0)2 85 52 80 44
Contact us