Clairfield advises Homelux and Nenplas on MBO, acquisitions, and subsequent sale
The management of Homelux and Nenplas acquired the companies from US-based multinational in an MBO.
Homelux and Nenplas are leading suppliers of extruded and injection moulded plastic products for the tiling, DIY, furniture, caravan and shopfitting markets, who were owned by US-based multi-national Newell Rubbermaid. Homelux and Nenplas made the decision to dispose of the companies in order to concentrate on their strategic core business activities.
Clairfield successfully negotiated the acquisition of the business from US-based multi-national Newell Rubbermaid, whilst at the same time forming a 6-month plan to transfer all the services and group functions required into a newco.
Clairfield worked closely with the management team to secure appropriate funding from Maven Capital Partners who took a significant minority stake in the company. Orbis' investment vehicle Intrinsic Equity also invested alongside management.
"A very high degree of enthusiasm and professionalism… Clairfield made a difficult and complicated process very easy for us." – Alan Emery, CEO
Following the MBO and the success of the newco Homelux Nenplas, the management team decided to invest in strategic acquisitions. Over a three-year period, Clairfield assisted Homelux Nenplas in the acquisition of three businesses, Tilerite, Polyplas and Delta Plastics who each added the portfolio and customer base of the business.
In 2013 Clairfield led the multi-million-pound sale of Homelux Limited to QEP a leading worldwide manufacturer, marketer and distributor of hardwood flooring, flooring installation tools, adhesives and flooring related products.
During this process, Clairfield also completed the secondary buy-out of Nenplas Limited which was to remain with management and Maven Capital Partners.
Nenplas Limited has subsequently been sold to German company Döllken-Weimar, part of the German quoted group Surteco.
"Clairfield and SGH Martineau were invaluable to me during a complex deal process that involved splitting the business into divisions, immediately prior to the sale of Homelux." – Rob Butcher, Managing Director
Industrials


Advisor to Homelux and Nenplas
Services :
Mergers & acquisitions

Countries involved :
UK
US

Similar transactions
JOST Werke AG, the global market leader in safety critical solutions for commercial vehicles, acquired Ålö AB, one of the world's leading suppliers for the agricultural machinery industry, from Altor Fund III.
Read more
Industrials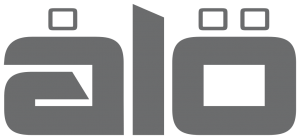 The shareholders of Euro Techniques Industries, a fluid-transfer systems company, sold a minority stake to Modec.
Industrials


The Middleby Corporation, a global leader in the foodservice equipment industry, acquired Josper S.A., a leading manufacturer of charcoal grill and oven cooking equipment for commercial foodservice and residential applications.
Consumer & retail , Industrials



SITI B&T Group S.p.a., a specialist for the production of plants for the tile manufacturing industry, acquired Diatex S.p.A., a provider of diamond tools for stone and ceramics processing.
Industrials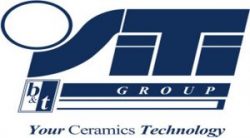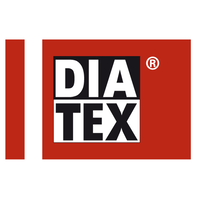 Thytronic, a family-owned and managed manufacturer of protection, continuity and safety solutions, acquired a majority stake in iGrid.
Industrials


The private owners of Spitznas, a developer, manufacturer and distributor of pneumatic and hydraulic power tools and spare parts for pumps and motors, divested the company to an investment vehicle managed by ARCUS Capital AG.
Industrials


Tournus Equipment, a French manufacturer of stainless steel equipment for professional kitchens, acquired CED Fabrications, a UK-based commercial-catering equipment manufacturer.
Consumer & retail , Industrials


Friars 716 Ltd acquired SWP Group Plc in a privatization process. SWP Group designs, manufactures, and installs a range of industrial engineered products and systems. The newly-established business is wholly owned by management.
Industrials