Clairfield advises LifeCare Europe in growth capital raise from a private investor consortium
LifeCare Europe successfully raised growth capital from a private investor consortium.
Headquartered in Copenhagen, LifeCare Europe is a family-owned business with 26 employees that has acted as the European distributor for the science-based US vitamin brand, Life Extension® since 1995. LCE's offering contains more than 500 study-based supplements targeted at 24 specific health category goals. In addition to the Life Extension® US brand, LCE also acts as exclusive licensing and distribution partner to Quicksilver Scientific®, a specialist in liquid dosage forms. In 2022, LCE generated approximately EUR 15 million in sales, predominantly through D2C channels (web shop, Amazon) to a European customer base while enjoying excellent product reviews and strong customer loyalty.
LCE developed a growth business plan designed to boost both LCE's online brand awareness and sales as well as to develop "brick-and-mortar" sales channels in specific European markets.
A joint German/ Danish project team at Clairfield was appointed to manage this targeted capital raise from a carefully screened group of potential investors.  As a crossborder specialist in healthcare, Clairfield was able to pull together an experienced Danish family shareholder, significant nutritional supplement sector know-how, and the correct team and investor mix to craft such a transaction. This process included the preparation of investor materials, moderation of meetings, management of due diligence and support in contract negotiations.
Ultimately, the team assembled a small, private investor consortium with experience in the consumer healthcare and medtech distribution sectors. The private investor consortium has elected to remain anonymous.
Brian Friis, MD of LCE says: "With this consortium of sector-savvy private investors, our desire for "smart money" – i.e. additional growth capital paired with sector competence and appropriate personal chemistry, has been entirely fulfilled. We are thrilled to commence our next phase of growth while maintaining our DNA as a family business that sells the best science-based supplements in the world."
Consumer & retail



Advisor to LifeCare Europe
Services :
Debt & capital advisory

Sectors :
Consumer & retail

Countries involved :
Denmark
Germany

Similar transactions
The shareholders of AixSwiss reached an agreement for the sale of 100% of their shares to Vision Healthcare (VHC), a digital-first omnichannel consumer healthcare group with over EUR 250 million in sales.
Read more
Healthcare



Zambon, an Italian pharmaceutical multinational, acquired the biotech Breath Therapeutics at an initial price of 140 million euros and with the possibility of reaching a total of 500 million euros at the achievement of regulatory and commercial objectives.
Healthcare


Celopharma, a distributor of female pharmaceutical products, was sold to Linepharma International Ltd., a US subsidiary of a Swiss-based pharmaceutical company.
Healthcare



Private equity company Bencis acquired a majority stake in AIO II B.V. from Bolster Investment Partners, which acted on behalf of Van Lanschot Kempen. AIO II is the holding company of Medsen Pharmacies and Ceban.
Healthcare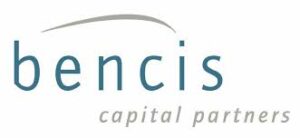 Clairfield International acted as the exclusive financial advisor to Abi Global Health in the Series A fundraising round led by Mundi Ventures and Uniqa Ventures.
Healthcare



Advisor to Abi Global Health