Clairfield advises RS Service on the sale of 70% to CVA Group
RS Service, a company active in the design, construction and maintenance of electrical and mechanical systems, was sold to CVA Group (Compagna Valdostana delle Acque), a leading operator in the green energy sector and the only integrated producer operating exclusively on renewable sources, through its vehicle CVA Smart Energy.
Founded in 1999 by Gianni Rizzo, and later joined by his current partner Lorenzo De Barbieri, RS Service has established itself as a prominent player in the design, construction, and maintenance of electrical and mechanical systems nationwide. The company has a workforce of 70 employees and maintains a robust network of qualified subcontractors for system construction in the logistics, large-scale distribution, industrial, and residential sectors. RS Service closed the year 2022 with a turnover surpassing EUR 40 million, consolidating an important growth trend that was set in motion in 2018 when the company's turnover stood at EUR 15 million.
CVA, headquartered in Châtillon, is one of the most important Italian companies in the green energy sector. It is uniquely positioned as the sole Italian integrated operator committed entirely to green energy solutions and is under the full ownership of the Aosta Valley Region. In 2022, CVA Group reported a consolidated turnover of EUR 1.7 billion and an installed capacity of approximately 1.2 GW, sourced from hydroelectric, photovoltaic, and wind power installations.
This strategic acquisition further solidifies CVA's leadership in the sustainable energy domain and sets the stage for exciting developments in the green energy sector. CVA's investment in the equity of RS Service signifies yet another avenue for the company to grow and fortify its presence in the integrated plant engineering sector. The acquisition of RS Service is a pivotal component of a comprehensive initiative to expand and diversify the group's technology. The primary focus of this endeavor is to elevate the group's installed capacity to 2 GW and deliver integrated energy efficiency services through its subsidiary, CVA Smart Energy, which will also operate as an Energy Service Company (ESCo).
The shareholders of RS Service were assisted, as financial advisor, by Equita K Finance, Italian member of Clairfield International and part of Equita Group, and for the legal and contractual aspects by Studio Rosso & Tirelli. CVA was assisted by Fieldfisher for the legal and contractual aspects and by PwC Italia for the financial and due diligence aspects.
Industrials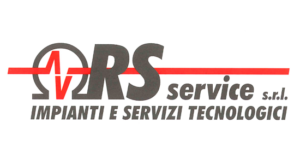 Services :
Mergers & acquisitions

Countries involved :
Italy

Similar transactions
Sotralu Group, a European specialist in accessories and closures for aluminium joineries backed by Bridgepoint, acquired the Italian company FR Accessories.
Read more
Industrials




Clairfield advised e-Novia Spa on the capital raising, private placement, and listing on the Euronext Growth segment of the Milan Stock Exchange.
Industrials


Caprari Group, specialized in the engineering, manufacturing and distributing of pumping solutions for integrated water cycle management, sold a majority stake to Ambienta SGR, a private equity fund investing in small and medium-sized Italian companies with a focus on sustainability.
Industrials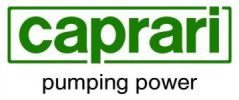 The Pure Water Company, a provider of water purifying systems to a wide range of customers from start‐ups to large enterprises to restaurants and hotels in Norway, Denmark, Sweden and UK, was acquired by Waterlogic (backed by Castik Capital).
Industrials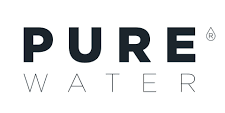 Groupe FEDD, a leading French electronic player dedicated to critical solutions, was sold to Argos Wityu.
Read more
Industrials



Sirti S.p.A., an Italian provider of construction services for energy infrastructure, sold 100% of Sirti Energia S.p.A. to Mutares SE & Co. KGaA.
Energy, cleantech & resources