Clairfield advises the De Girolamo family on the sale of Lotras Srl to CFI
The De Girolamo family sold 90% of its shares in Lotras, a leading operator in the multimodal rail and road transport sector, to CFI (Compagnie Ferroviaria Italiana), the first national independent rail operator.
The De Girolamo family will remain as minority shareholders and will continue to oversee the business through its sole director, Armando, and his son, Nazario. This ensures the ongoing success of a journey that began in the 1990s and culminated in the redevelopment of the Incoronata (Foggia) terminal, establishing Lotras as a prominent player in the field of multimodal transport services, particularly along the Adriatic axis.
Lotras is the foremost national operator in the transportation of grape derivatives and other liquid foodstuffs with a fleet of over 200 owned wagons. Furthermore, the company provides intermodal transport services, including the innovative "rolling highway" for semi-trailers, diverting the transport of thousands of tons of cargo from road to rail. This commitment to sustainable modes of transportation has been one of the cornerstones of Armando De Girolamo and his family's entrepreneurial activities.
Additionally, Lotras holds the concession for the Incoronata railway terminal (Foggia) and manages the Villa Selva terminal (Forlì Cesena), positioning the company uniquely along the vital Adriatic axis. This strategic location enables efficient management of the flow of goods between Southern Italy and Northern Italy and Europe in both directions.
CFI, with 92.5% ownership held by Italy's premier infrastructure fund manager, F2i, is a leading player in Italy's rail and intermodal transport sector. Founded in 2007, CFI operates approximately 170 trains each week, providing extensive coverage throughout Italy. Over the years, the company has become renowned for its specialised services catering to the steel, agrifood, and automotive industries.
The deal with CFI, leveraging the entrepreneurial and managerial support of the De Girolamo family, aims to create an integrated entity dedicated to advancing rail freight transport in both Italy and Europe. This endeavor capitalises on operational synergies with the railway company while expanding the range of intermodal transport solutions generated by the interaction between the railway terminals managed by Lotras, including Incoronata (FG) and Villa Selva (FC), with those managed by CFI, such as Fiorenzuola (PC) and Piedimonte (Frosinone). Furthermore, it presents opportunities for engagement with port and airport terminals under the purview of F2i and its subsidiary companies.
Clairfield International acted as exclusive financial advisor to De Girolamo Family.
Business services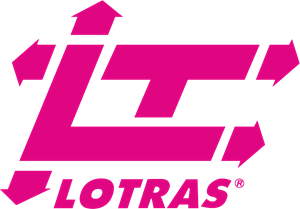 Services :
Mergers & acquisitions

Sectors :
Business services

Countries involved :
Italy

Similar transactions
Carlbom Shipping, which has served UK and international shipping clients since 1897, was acquired by Pentagon Freight Services, the world's leading privately owned logistics provider to the energy industries.
Business services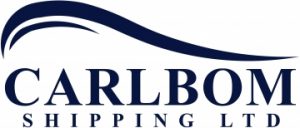 One of the Czech largest operators of night-time distribution networks in the Czech and Slovak Republics, OptimNet Solutions, has been sold to the German provider of logistics services, Hellmann Worldwide Logistics International.
Read more
Business services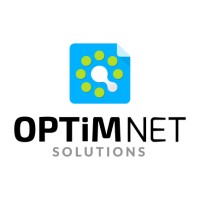 Customs Support Group, a European customs services provider (backed by Castik Capital), acquired Italian companies Mollica and MACC (Gruppo Mollica).
Business services




Customs Support Group, a European customs-services provider backed by Castik Capital, acquired UK Customs Solutions, a UK-based customs broker.
Read more
Business services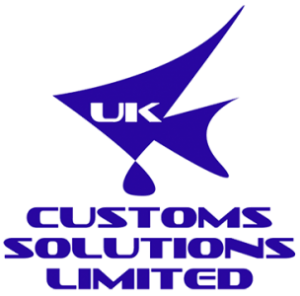 Customs Support, the leading provider of integrated customs services and digital customs solutions, acquired Errek Trento S.r.l. CAD and Errek Logistica Srl – together Errek.
Read more
Business services





Customs Support, the leading digital customs broker in Europe and a Castik Capital portfolio company, acquired Mediterranean Customs Services (MCS), an Italian customs broker.
Read more
Business services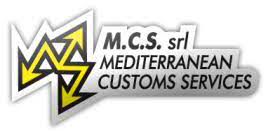 Customs Support Group ("CSG"), Europe's leading independent provider of customs services, acquired Osborn Customs Services Limited to further strengthen its local presence in the UK, with offices in close proximity to the key logistical hotspots. CSG is backed by Castik Capital, a leading European private equity investor that is supporting the long-term consolidation strategy.
Business services



Ser.Nav Group, an Italian leader in customs brokerage, was acquired by the Dutch group Customs Support, a Castik Capital portfolio company.
Read more
Business services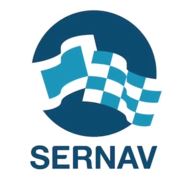 The shareholders of Stop Start Transport Ltd sold the business to Storskogen UK, a subsidiary of Storskogen Group AB (STOR-B:STO), for an undisclosed amount.
Read more
Business services




Brisbane Maritime Pilots Pty Ltd (BMP), a provider of maritime piloting services, entered a partnership with Auriga Group, also an Australian maritime pilotage service provider.
Business services


Advisor to Brisbane Maritime Pilots Pty Ltd
Frigo 's-Heerenberg, a Dutch cold store company providing temperature-controlled storage of food products, was sold to PE backed Lineage Logistics.
Read more
Business services