Clairfield advises the French Lacroix Group on the acquisition of the German SAE IT Systems
Lacroix Group, an international technological equipment supplier, acquired SAE IT Systems GmbH & Co., a German provider of connected equipment to monitor and secure electric grid and renewable energy infrastructures.
With 75 employees and EUR 15 million in revenue, SAE IT-Systems will bring new skills to the Lacroix Group. The acquisition radically strengthens Lacroix Group's position in smart environment technology where it is the leading French equipment provider for water and heating infrastructure management. With SAE IT-Systems, Lacroix Group will now be able to address the electric grids challenges of tomorrow, such as the integration, monitoring and control of renewable sources of energy, the creation of intelligent distribution networks, and control of consumption.
The Lacroix Group, 70% family-owned and 30% listed on Euronext Compartment C, is headquartered in Nantes and employs 400 people with revenues of EUR 440 million. Its three core businesses are Lacroix City, Lacroix Sofrel and Lacroix Electronics, aiming at serving a connected, sustainable world through its technological and industrial excellence.
SAE IT-Systems has been a leading German developer and producer of telecontrol and substation automation technology for use in electricity, gas, heating, water, industry, and infrastructure for over 40 years.
Clairfield France was engaged to find targets for Lacroix Sofrel in telemetry solutions for public heating applications. A worldwide search began utilizing the knowledge of Clairfield's energy, cleantech & resources group. Lacroix asked Clairfield to advise on the acquisition of the German SAE IT-Systems, a profitable midcap company that perfectly matched Lacroix´s target criteria. With inroads to the players on the German sell side, Clairfield was able to provide added value beyond the typical transaction advisory. SAE IT serves only the energy sector (both utilities and renewable energy), which is precisely where Lacroix wanted to grow. Lacroix faced fierce competition from financial investors in an auction situation, but with guidance from the deal team was able to offer the owner a reinvestment opportunity. He is now a shareholder of 30% of SAE IT and has remained in the management of the company. Synergies and worldwide access also gave Lacroix an edge.
The transaction strengthens Lacroix's Smart Environment Division through Lacroix Sofrel, especially in the energy networks sector. This deal is in a hot segment at the intersection of energy and telematics where Clairfield International has deep knowledge.
Clairfield International is honored to continue to advise Lacroix on its worldwide acquisitions.
"Clairfield made a difference and added significant value to Lacroix group to close the transaction in a competitive auction situation. Their solution-oriented consulting approach contributed greatly in this challenging deal to put Lacroix in the "pole position" at the end."
Nicolas Bedouin, CFO, Lacroix Group
Energy, cleantech & resources


Sectors :
Energy, cleantech & resources

Countries involved :
France
Germany

Similar transactions
Convert Italia S.p.A., an Italian company active in the design, engineering, production, and sale of single-axis trackers for photovoltaic systems, sold 75% of its share capital to the American listed group Valmont Industries Inc. (NYSE:VMI).
Energy, cleantech & resources




Alliance Environnement, a provider of water, sanitation, and organic waste recovery solutions was sold to Groupe SAUR, an international water company.
Energy, cleantech & resources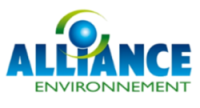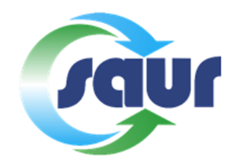 ERM Power, a leading energy company that operates electricity sales and electricity generation businesses, acquired Out Performers, an energy efficiency engineering group.
Energy, cleantech & resources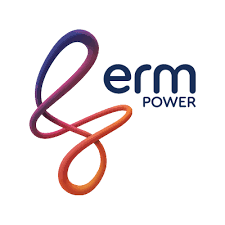 Pohjolan Energia Oy, a market-leading provider of turnkey small-scale solar panel solutions, was sold to MB Funds, a leading Finnish PE house.
Read more
Energy, cleantech & resources



Tholos, an Italian company that provides energy efficiency services to industrial firms throughout Italy, was sold to Elettra Investimenti (ELIN:IM), a developer of projects in the energy sector, with particular expertise in cogeneration and trigeneration plants.
Energy, cleantech & resources