Clairfield advises the Notice Group on the sale to M-Cube
The Notice Group, a leading supplier of in-store audio and video solutions in the Netherlands, was acquired by M-Cube, a top three digital signage provider in Europe.
With offices in the Netherlands and Spain, the Notice Group specializes in offering Digital Signage, Interactive In-Store Solutions, Audio Branding, and Content Creation. The company has developed its own digital signage software, which it distributes to more than 8,000 clients in a diverse range of industries across Europe.
M-Cube, headquartered in Milan and backed by French private equity firm Groupe HLD, is a leading company in the design and development of digital multimedia solutions in support of in-store marketing activities of major retailers
With the acquisition of the Notice Group, M-Cube further bolsters its position in the European digital signage market. The combined technical and creative skills will allow M-Cube to expand into new sectors such as hospitality, leisure, healthcare and fitness and to continue to offer new and Clairfield International acted as exclusive financial advisor to the Notice Group.
Tech, software & digital



Services :
Mergers & acquisitions

Sectors :
Tech, software & digital

Countries involved :
Netherlands

Similar transactions
Compliasset, a reference in regulatory compliance software in Brazil, sold a majority stake to Sinqia, a leading provider of technology for the financial system.
Tech, software & digital



Adesso SE (ETR:ADN1), one of the leading IT service providers in German-speaking countries, acquired Webscience, an Italian software company.
Tech, software & digital



Founded in 1995, Obase Bilgisayar ve Danışmanlık Hizm. Tic. A. Ş.is one of the leading software & consulting companies in Turkey.
Read more
Tech, software & digital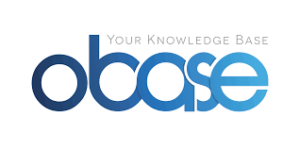 OGL Computer Support and CyberGuard Technologies, together a provider of IT services and cybersecurity, was sold to Macquari- backed Wavenet, a leading provider of Unified Communication Solutions.
Tech, software & digital




Trivento, an IT-service specialist focused on developing custom-made software solutions, was sold to Ilionx, an IT-service provider, backed by Egeria.
Read more
Tech, software & digital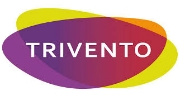 Dunning, Kruger & Associates, a Finnish digital product design and engineering agency, was sold to The North Alliance, a Scandinavian design and technology agency network.
Read more
Tech, software & digital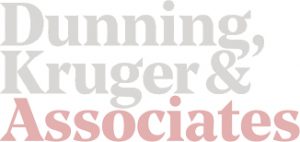 Kettering Professional Services, a provider of ERP solutions, was sold to Atturra, a provider of IT services.
Tech, software & digital



Aurora Group, a provider of forensic intelligence & data analysis services, sold 100% of its share capital to CY4Gate, an Italian-listed provider of cybersecurity & cyber intelligence services.
Tech, software & digital