Clairfield Netherlands advises Saab on the divestment of its Maritime Traffic Management division to Agilitas
SAAB divested its Maritime Traffic Management (MTM) unit, a leading global provider of mission critical software solutions for the maritime sector, to Agilitas.
Saab is a listed Swedish defence and security company. Saab designs, manufactures, and maintains advanced systems in aeronautics, command and control, sensors, and underwater systems. Empowered by its 18,000 talented people, Saab constantly pushes the boundaries of technology to create a safer, more sustainable, and more equitable world.
Maritime Traffic Management (MTM) is a leading global provider of mission-critical software solutions for the maritime sector. These solutions allow customers to run ports, terminals, and pilotages efficiently; manage the safety and efficiency of traffic on waterways; protect the environment; perform law enforcement and coast guard operations; and protect infrastructure at sea. MTM has over 30 years of experience in maritime software, and its market-leading software solutions are used in some of the world's largest ports.
Michael Johansson, Saab's president and CEO said, "MTM is a stable and resilient business, however no longer part of Saab's core. As we continue to focus our growth within our core areas, we believe the MTM operations will benefit from being part of a new ownership for continued growth with Agilitas."
Agilitas is a pan-European mid-market private equity firm from the UK. Agilitas focuses on making transformational investments in defensible businesses. It has previously invested €1.5bn in 28 private equity transactions across Europe.
Martin Calderbank, managing partner at Agilitas said, "Following the acquisition from Saab, we will work together with management and invest significantly in product development to continue to provide market-leading solutions to customers."
Business services




Divestment of Maritime Traffic Management to

Services :
Mergers & acquisitions

Sectors :
Business services

Countries involved :
Netherlands
Sweden
UK

Similar transactions
The ERP business based on Microsoft Dynamics 365 Business Central and LS Retail solutions of Solteq Plc, a Helsinki-listed IT company, was sold to Azets, the leading provider of technology and services in accounting, payroll, HR, staffing, and advisory in the Nordics and UK.
Business services




Locaweb, a leading company in operating web services, acquired Síntese Soluções, a platform specializing in omnichannel solutions for retail.
Read more
Business services



CI&T (NYSE:CINT), a global digital specialist, acquired Transpire, an Australian digital transformation company.
Read more
Business services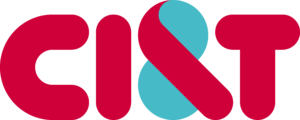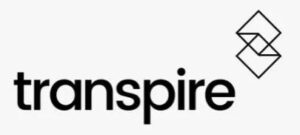 Italian artificial intelligence and big data company Reply [EXM, STAR: REY] signed an agreement to acquire 100% of Fincon Unternehmensberatung GmbH, a leading German consultancy in digital transformation projects for the banking and the insurance industry.
Business services



TIPCO Treasury & Technology GmbH, an Austrian producer of treasury management software, was sold to Nomentia Oy, a leader in the same sector.
Business services



Frendy, the Finnish IT services platform backed by Procuritas' funds, made its first add-on acquisition through the acquisition of twelve businesses.
Business services


Supercharge, a digital transformation company based in Hungary, signed an agreement for the sale of a majority stake to Siili Solutions (HEL: SIILI), a publicly-listed IT consultancy based in Finland.
Read more
Business services