Clairfield advises on the sale of LG Harris & Co Ltd to Orkla
Shareholders of LG Harris & Co Ltd disposed the business to a wholly-owned subsidiary of Oslo-headquartered Orkla. Harris, founded in 1928, is a market leader in painting tools for the UK Do-It-Yourself sector.
LG Harris & Co Ltd (Harris) is a leading manufacturer of decorating sundries with a brand that is recognised around the globe. Since the 1950's Harris has been the No.1 preferred paint brush and roller brand within the UK DIY market. Harris manages a leading portfolio of brands across both retail and trade markets, with a strong heritage developed over eighty years of manufacturing. The business was privately owned by the Harris family and based in the UK with world-class manufacturing facilities in China. The majority of the company's sales are made in the UK market, and there is also significant export business supplying to 70 countries.
Clairfield was engaged in 2013 to deliver a profit improvement plan with the aim of ultimately selling the business. Clairfield undertook an assessment of the business and worked with the management team to develop a strategic three-year plan.
Took time to understand the business operations, key commercial, strategic and financial strengths and weaknesses.
Took a hands-on role attending regular executive meetings to help develop the business and strategic vision.
Improved the data and information reporting function in the business.
Strengthened the financial reporting and general housekeeping to meet expectations of a GBP 60m turnover business.
"The team at Clairfield took time to gain a genuine understanding of our business and its value. They were then in a position to provide a valuable external perspective and professional guidance as we prepared the business for sale. This incisive and patient approach led to a successful sale which exceeded shareholder expectations." – Stuart Hobbs, Sales & Marketing Director
Clairfield worked closely with the senior management team to create shareholder wealth and achieved a deal value that exceeded expectations. In 2013 the business had revenues of GBP 49m and EBITDA of GBP 1.4m. For the 12 months to March 2016, Harris achieved revenues of £61m and EBITDA of GBP 5.7m.
In 2016 Clairfield orchestrated the sale of the business to Orkla House Care (Orkla) for GBP 55 million.
Orkla House Care owns the Jordan, Anza, Spekter and Hamilton brands and is a leading supplier of painting tools in the Nordic region and Europe. Orkla's UK operation, Hamilton operates in decorating tools to the trade market and complements Harris' retail offering.
Consumer & retail


Services :
Mergers & acquisitions

Sectors :
Consumer & retail

Countries involved :
Norway
UK

Similar transactions
Kokoon Animal Shop, a French pet speciality retailer, was sold to the private equity funds Siparex and Tertium alongside a new manager
Consumer & retail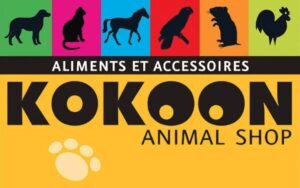 USHIP SAS, the leading retail/franchise distributor of leisure marine equipment in France, Italy, and Spain, owned by Intuitis Investisseurs Privés since 2012, was sold to its management, Ouest Croissance, Unexo, and BNP Paribas Développement.
Consumer & retail



Laguso, a vendor of high‐quality riding and leisure clothing, received a private investment from a German family office to secure growth of its fashion brand.
Consumer & retail


The shareholders of Grupo Turistore, the leading souvenir shop retailer in Mexico, completed a capitalization of shares subscribed by Nexxus Capital and Alta Growth Capital, two of Mexico's most active private equity firms.
Consumer & retail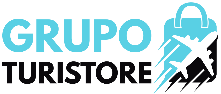 Bechtle AG [ETR: BC8], the European IT retail leader with EUR 3.5 billion in revenue, acquired Inmac Wstore, the remaining European business of Systemax Inc [NYSE: SYX], a US‐based industrial group.
Consumer & retail , Tech, software & digital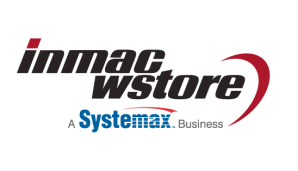 The Finnish discount retailer Hong Kong Oy sold 100% of the company to the Swedish discount store chain Rusta AB in a cash and shares transaction.
Read more
Consumer & retail