Clairfield advises on the sale of HL Smith (Transmissions) Ltd to ATC Drivetrain
HL Smith (Transmissions) Ltd, a leading independent remanufacturer of heavy-duty commercial vehicle drivetrain and steering systems,  was sold to ATC Drivetrain.
HLS is a leading independent remanufacturer of heavy-duty commercial vehicle drivetrain and steering systems. The Wolverhampton UK-based business has full capability for engineering and remanufacturing of manual and automatic transmissions, drive heads and differentials, power steering boxes and prop shafts. HLS provides units for HGV trucks, busses & coaches, military vehicles, and selected light commercial vehicles.
Michigan-headquartered ATC serves the global automotive industry from its facilities in the USA, United Kingdom, and China. The company supports automotive OEMs, independent aftermarket distributors and individual consumers by providing remanufactured powertrain and drivetrain solutions, including engine, transmissions and transfer cases.
Clairfield UK led the transaction, generating offers for the business from interested parties in the UK, continental Europe, and the US. ATC provided a compelling strategic rationale for the deal, bringing expertise in aligned sectors and product ranges to HLS.
"The support and advice offered by Clairfield through the whole process was of the highest professional and personable standard and never at any time left us doubting our choice of partner. The sale of a long-standing family business is not always an easy road to take in many ways, but we could not have had a better team to guide us on the journey." — Russell Smith, owner of HL Smith
"It has been an absolute pleasure working with Russell and we are delighted to have found the right owner to build on the Smith family's legacy. The deal again demonstrates Clairfield's international reach and ability to generate both UK and overseas buyers through our Clairfield International partners around the world."– Tom McCarthy, director at Clairfield UK
Industrials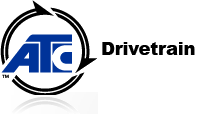 Services :
Mergers & acquisitions

Countries involved :
UK
US

Similar transactions
AAS Automotive s.r.o., a Czech Tier-1 automotive supplier specialising in surface treatment of visible aluminium automobile parts, sold a 100% stake to Decotek Automotive Ltd.
Industrials


Williams Advanced Engineering (WAE) a leading technology and engineering services business was acquired for GBP 164 million by Fortescue Metals Group (ASX.FMG).
Read more
Industrials



One of the leading players in the tire industry in Norway, RAC Tyres, consisting of Dekk1 and Gummi Centralen, was acquired by Nordic Tyre Group AB (NTG) / Altor.
Industrials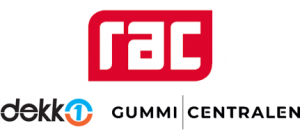 Aussie Traveller, seller of RV components and accessories to OEM, trade and retail customers, was acquired by midmarket investment firm Seneca Capital.
Industrials


The shareholders of Vittoria Group, a world leader and innovator among the manufacturers of high‐quality bicycle tires, sold their 100% stake to Wise Equity.
Industrials

CEI Costruzione Emiliana Ingranaggi S.p.A., specialized in the production and commercialization of spare parts and components for industrial vehicles, sold a majority stake to Alto Partners SGR, a private equity fund investing in small and medium-sized Italian companies.
Industrials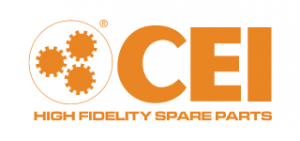 Vdynamics, an engineering-services provider focused on physical and virtual testing of automotive software and electronic control units, and MobileNext, an automotive software developer, were sold to Formel D, a global service provider to the automotive and supply industry, owned by 3i.
Read more
Industrials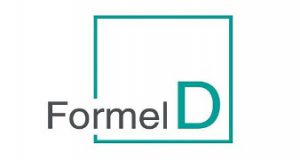 Lazzerini, a producer of passenger seats and other vehicle components, was sold to B4 Investimenti.
Industrials


Rototech Group, an Italian producer of plastic components made with rotational technology, sold a majority stake to the private equity fund Industry 4.0 (Q Group).
Read more
Industrials